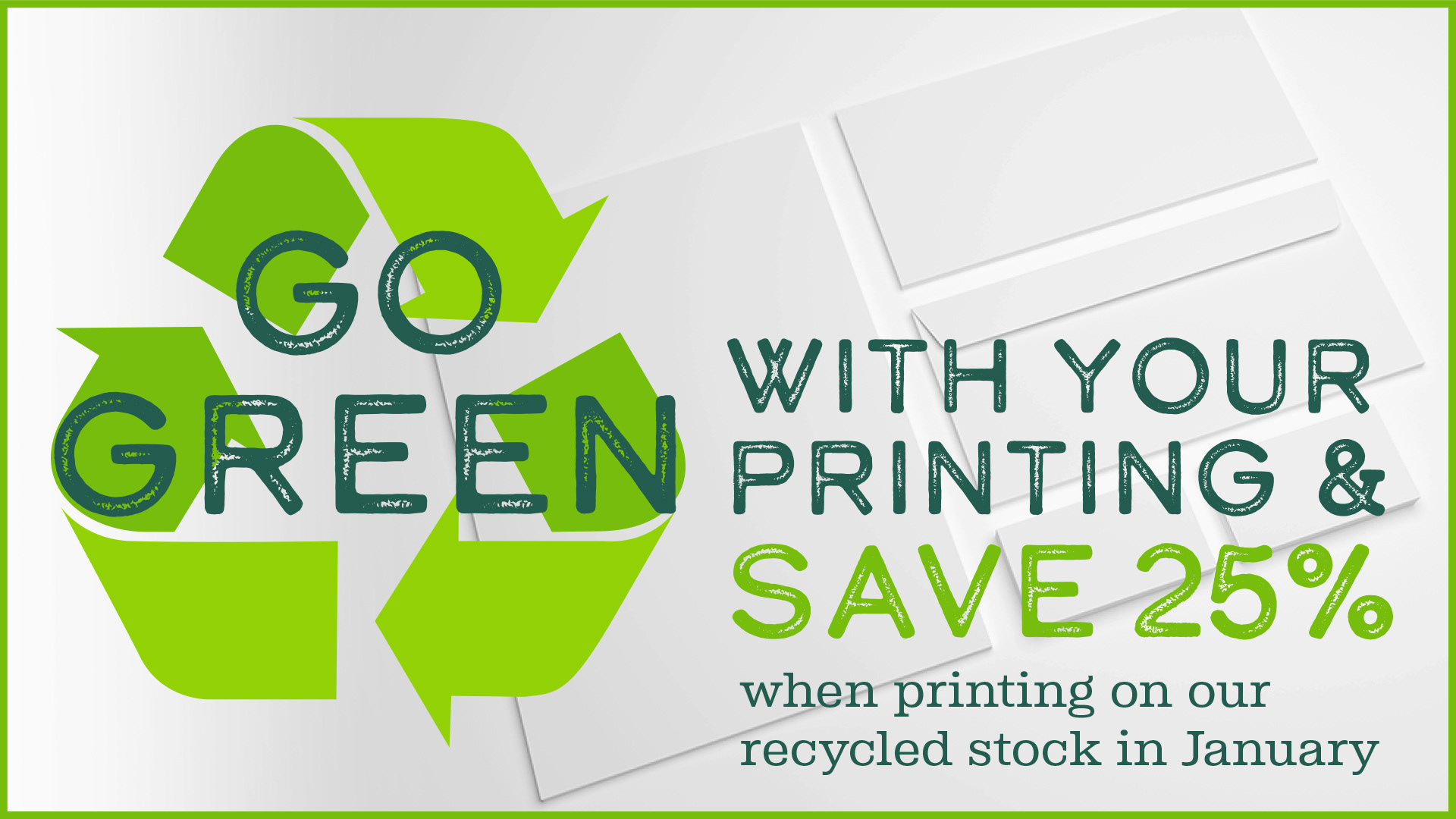 Make your resolution to go green this year and receive 25% off printing on our recycled stock. To help your business to save costs, and support the environment this year, DP Graphics have an exclusive offer. 

At DP Graphics, one of our core values is sustainable printing. We are inviting businesses to select recycled stock for printing this January and by doing so will receive a 25% discount.  
All products printed on 100% recycled stock qualify, so why not save on budget this year by taking advantage of our 'Go Green' offer? You could stock up on:  

·        Office stationery including business cards and letterheads
·        Sales collateral including pocket presentation folders and posters
·        Marketing materials for example direct mail and leaflets
Simply place your order by 31st January to receive 25% off your print order.  
Show your customers you care about the environment

With more consumers concerned about environmental impacts, it is likely that your clients are taking note of the printed communications they receive. Here at DP Graphics when you select our sustainable papers for your printing we can add the appropriate logos to show you care about the environment at no extra cost. 
To take advantage of this offer just fill out the contact form below or simply give us a call on 020 7252 3700 quote 'Go Green'
Terms and conditions apply. No minimum spend. No minimum order. Order by 31th of January 2021. Delivery charges apply.